Rooms per week Amsterdam, Ijmuiden
---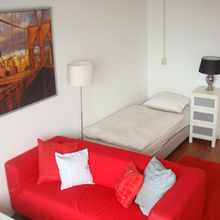 Offer
The offer consists of furnished single or double rooms, with shared kitchen, toilet and bathroom facilities, or studios and apartments with their own facilities.
Our rooms are offered for rent per week and can be cancelled per week. You can book a room for 1 person and upwards, as well as for large groups, for a short and/or long stay.
You will also find special objects within our offer, which can be further attuned to your wishes.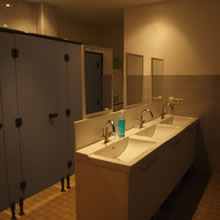 Set-up
The basic set-up of each object is the same. All the rooms have single beds with bed linen, a seat and/or desk with a chair, refrigerator, satellite TV and free use of wireless Internet.
The kitchens are fully equipped with, among other things, cooking facilities, an oven, microwave, et cetera. There are either shared or private sanitary facilities; and a washingmachine and dryer are also available.
We take care of the cleaning of the shared facilities in houses with single rooms and/or double rooms. Hand towels are not supplied as standard, but can be provided upon request.